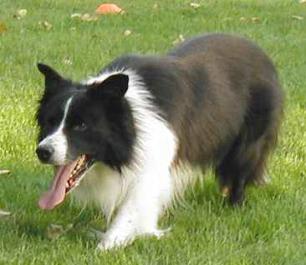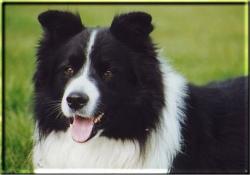 Großvater: Laetare Master
Class CDex UDex WDex TDex (genannt Bill)
Reg. No. KC V2898301VO3
"Bill" owned and handled by John Barron.
Competing in working trials gaining CDex UDex WDex TDex, a
nd also manages our sheep.
Won the dog working class at Crufts 1999.
Bogmine Boarding Kennels & Cattery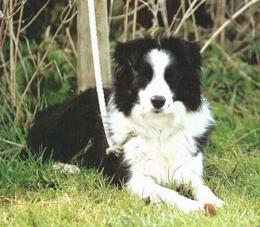 Großmutter: Jane at Germal Laetare Maste
r Class
Reg. No. 224175, KCR W0095935W04
Bogmine Boarding Kennels & Cattery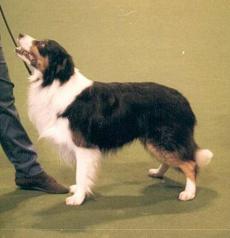 Ur-Großvater väterlicherseits: Brooksbid Country Classic (genannt Moss)
Reg. No. 0562CB
Dog CC at Crufts under Kathy Burnell [LISTER]1999.
Reserve Best Border Collie of the year 1997/1998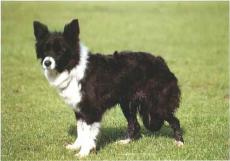 Ur-Großmutter väterlicherseits:
Croxlea Margaret at Laetare CDex UDex WDex TDex
Reg. No. N2447805N02
Ur-Großvater mütterlicherseits: Mirk
Reg. No. ISDS 185537
Ur-Großmutter mütterlicherseits: Jess
Reg. No. ISDS 205205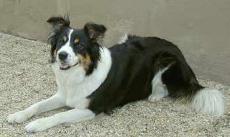 Mutter: Emely Dream and Do Farm (genannt Mira)
Reg. No. 7015 (FCI)

Großmutter: Bunny Dream and Do Farm
Reg. No. 3673
aus der Zucht von Günter Piepenbrock (Zwinger "aus dem Barock")
Ur-Großvater väterlicherseits: Killiebrae Ben
ISDS 220939

Ben is a great dog. He made the English National Team twice, first in 2003and again in 2004. He ran at the Irish International at Seaforde wherehe placed 5th in the Supreme Championship and alsoran the following year at the International held at Stranraer. Ben wonone of Englands most difficult double lift trials twice and has alsowon the Yorkshire Championship.

Ben is an honest and powerful dog who is particularly adept at shedding. He is asuperb breeder with his offspring doing very well at work and on trialfields around the world. Two of his sons made the final of the famouslydifficult Deerplay Hill Trial. Ben is also a great cattle dog with hisoffspring inheriting this quality.

Some of his offspring include:

Dennis Jenkin's Killiebrae Dell

Egil Syversbraaten's Scott

Tom Lawrenson's Spot

Ian Ibbotson's Zac

Mike Hubbard's Timmy

Marilyn Volpe's Tan

Ben is enjoying retirement at Lonscale Farm.
Ur-Großmutter väterlicherseits: Jess
ISDS 224565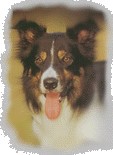 Ur-Großvater mütterlicherseits: Ettrick Joe
KCR U0095163U01, ISDS 201288, ZBrH 1398
aus der Zucht von Günter Piepenbrock (Zwinger "aus dem Barock")
Ur-Großmutter mütterlicherseits: Xebeca of Helenenhof Reg. No. ZBRH 1029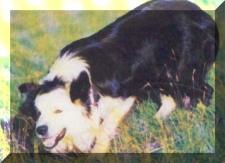 Ur-Ur-Großvater mütterlicherseits: Wisp
ISDS 161487, Robert (Bobby) Dalziel,
Int. Supreme Champion, Int. Shepherd Champion

---